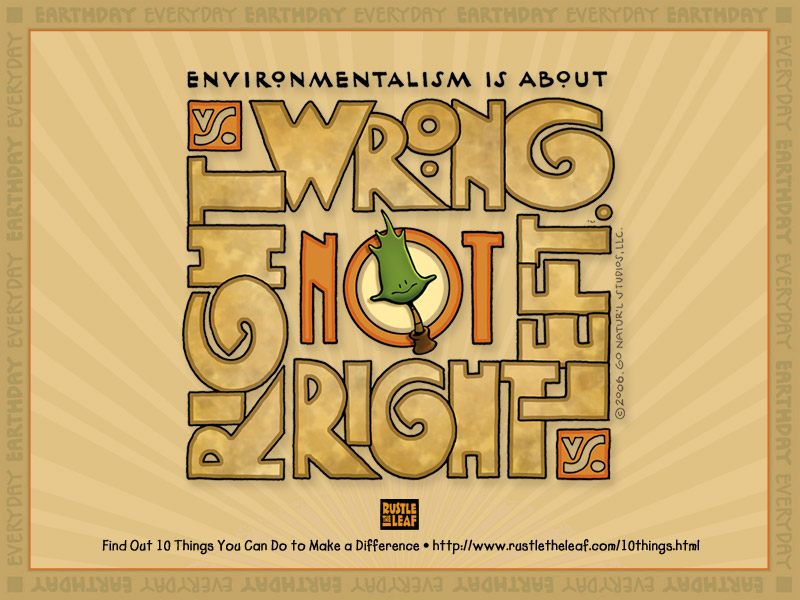 I believe it is a big mistake to think:
I am a person and I cannot do very much to make a difference, therefore people cannot do very much to make a difference
People
are
what makes a difference. The behaviour of people is causing damage to our environment, so changing the behaviour of people is the only thing that can reverse it.
It is a mistake to think
I am small and powerless but governments are big and powerful, so the government should do something about this, not me
Think about the word "government". Govern - ment. What governments do is govern people. All governments can do is pass laws telling people how to act. But you don't have to wait until they pass a law telling you to live more responsibly. You can start living more responsibly right now.
It is a mistake to think
My household only releases a small amount of carbon, a small amount of pollution, uses a small amount of resources, but businesses release much more. So businesses should do something about this, not me.
Businesses make things, do things or sell things that people buy. If people don't buy them then the businesses stop making them. They have to - they have no money to continue. So what businesses do, at the end of the day, is down to consumer. In other words, people. In other words, you.
I'm not just saying "Change your lightbulbs to low-energy ones and everything will be OK". It's going to take more than that. Lightbulbs are just a painless first step to get the people who currently do nothing "green" to get themselves started. It's a bit like health advice to park your car further away from the supermarket and take the stairs more often. On its own it won't get you fit, but if you tell someone who is 100lbs overweight to get training for a marathon they'll just give up in despair. So we say "Start here - this change is easy", and then we encourage people to do a little more and a little more.
It's a good message. It means you can stop wringing your hands and waiting for everyone else to do something. You can start doing it yourself right now. What are you going to do?